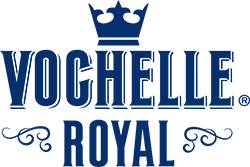 EXCLUSIVE CHOCOLATE
SPICE FUSION COLLECTION
An exclusive collection crafted for fellow chocolate lovers who seek unique chocolate creations to try and indulge in.
As chocolates are one of the most universal indulgent treats in the world and spices embody strong distinctive zest to our taste buds, the creators of Vochelle envision a unique combination of chocolates and spices offering to discerning consumers worldwide. Vochelle is now the pioneer in bringing to life these delightful recipes in six distinctive variations.